Having a side hustle has become more common as people look for creative ways to pad their bank accounts with passion projects. Your first apartment can be a great place to cultivate your new endeavor… and you need a home office to suit it! Now, don't get stuck on a traditional, stuffy office desk crammed in a corner of your apartment. Instead, get creative and design yourself a side hustle office of your dreams!
What do you really need?
If your side hustle is blogging, your office really needs to be simply a corner of your apartment where you can feel focused while balancing a notebook or your laptop. If you're crafting, you may need a table for a sewing machine or an easel for painting. Make a quick list of your bare-bones needs, which will probably include things like…
Chair and table
Table or ledge for balance
Access to power (either via outlet or extension cord)
Space requirements – will you be sitting the whole time? Need space for a video camera or drying rack?
As well as things you'd love to have:
Bright light nearby
Plants
Items that inspire you (family photos, inspiration boards)
Cozy pillows or structured furniture
What space is available or unused?
Now that you've started to build a vision for your perfect office space, look around your apartment or bedroom! Do you have a corner that's unused? Space in front of a large window that you didn't want to block with a sofa? Space at your kitchen bar? Identify the best option for the space you need, and remember that if you're simply on a computer or doing a small activity, you don't need much space!
How can you get creative to fill it? 
This is the fun part! Here are four of my favorite ideas for developing a creative office space within a tiny apartment…
1. Wall-mounted table or desk that can fold up when you're finished working for the evening:
2. Single comfy chair with lap desk in a corner you're not using; bonus if you use a chair you already have in your apartment!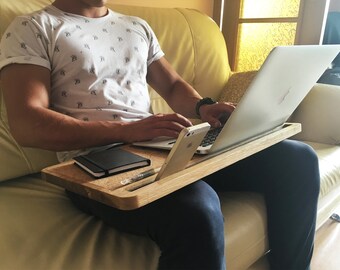 3. Small storage desk to house odds and ends so it serves double-duty – bonus points for neatly organized baskets on open shelves!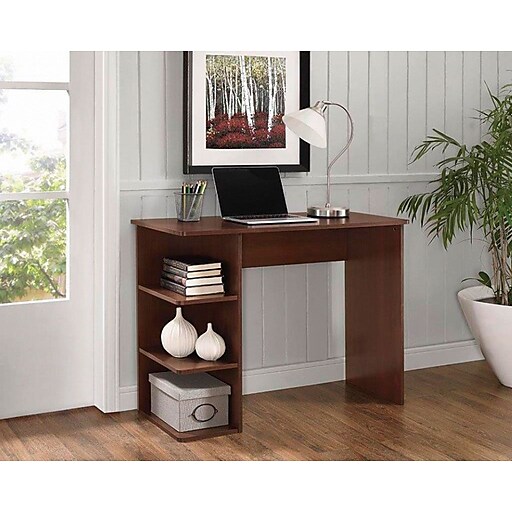 Staples, $60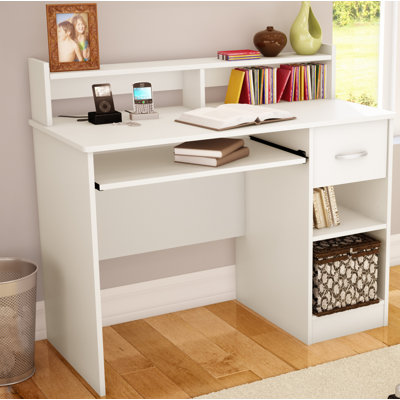 Wayfair, $100
4. End of your kitchen island or bar – use the end against the wall to set up your space, hang inspiration photos, etc!
Now that you have the perfect work setup, get moving! Hustle away!