Do you have expensive taste and shallow pockets? There are so many beautiful furniture options at higher-end stores such as Crate&Barrel, Williams Sonoma, Pottery Barn, etc. However, most of us moving into our first apartment cannot afford to furnish our homes from those stores. The great thing is that most styles offered from high end stores are easily found at less expensive retailers. This usually means you will sacrifice quality of materials and free installation when you choose a less expensive alternative. For most of us looking for high end styles at low end prices, the set-up time and lesser materials are well compensated by the lower price tag! Make sure to check reviews before purchasing something: there is a difference between a bargain and something that may be too cheap.
1.Tufted Sofa
Tufting is an upholstry technique that creates stylistic folds and texture on a sofa. The curved arms give excellent support while drawing the eye to the unique structure.
THAT: Williams Sonoma Beverly Sofa, Driftwood 
$5,695
THIS: Wayfair, Garcia Chesterfield Loveseat
$529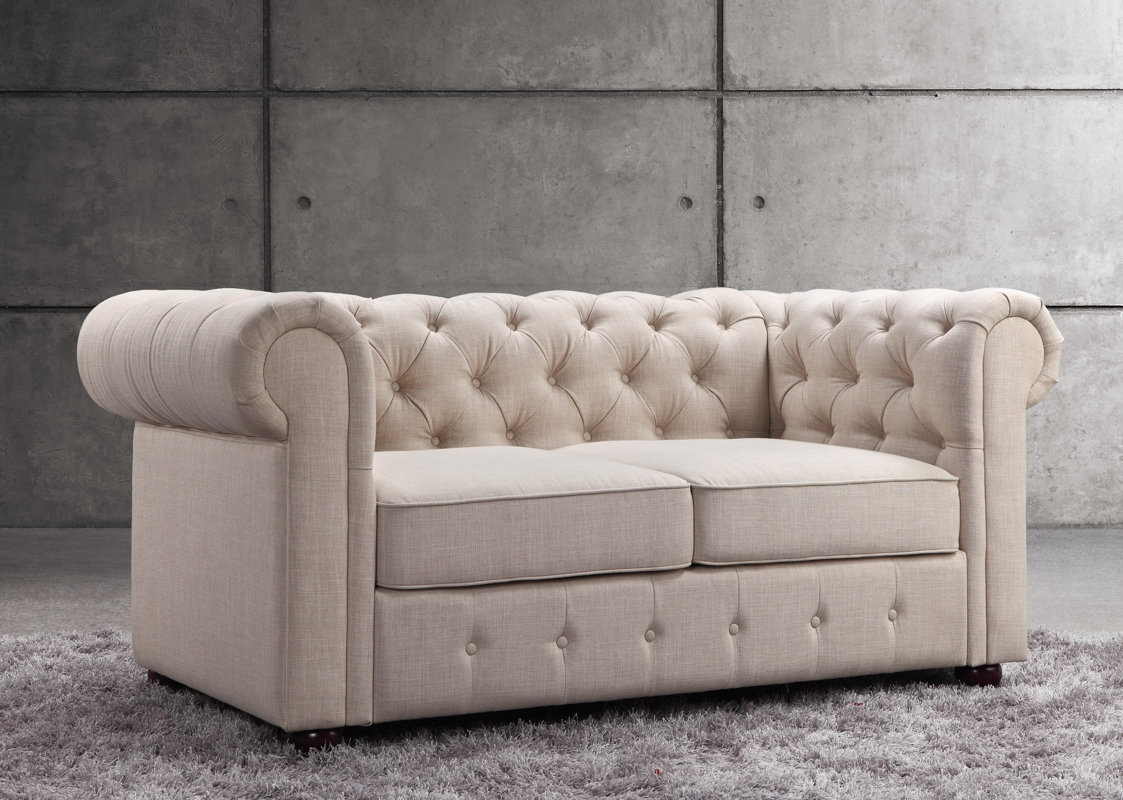 2. Dining Table
A wooden table with metal legs gives a modern look to a familiar feeling home necessity.
THAT: Crate & Barrel Lakin Recycled Teak Dining Table
$1,999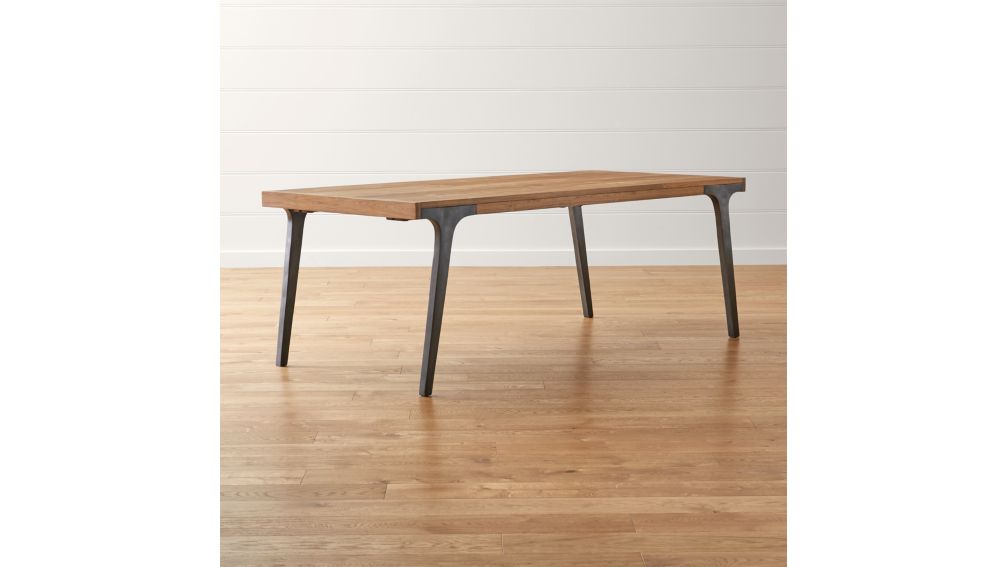 THIS: Wayfair Renee Firwood Dining Table
$206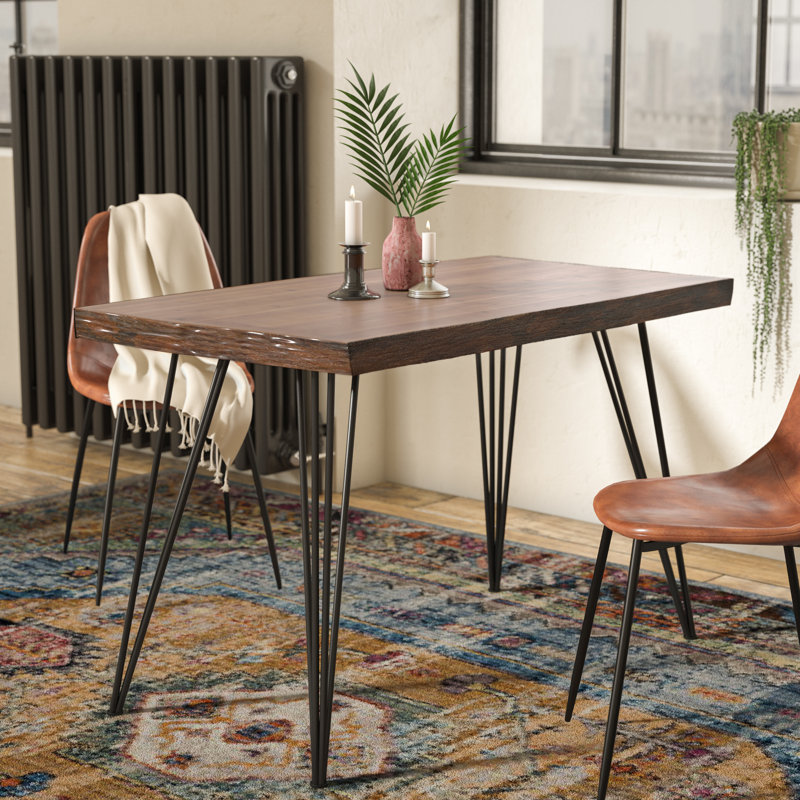 3. Dresser
A solid wood dresser brings sophistication and utility to your bedroom. For a unique look, switch out drawer pulls for a new set or found antique drawer pulls.
THAT: Pottery Barn Ashby Dresser
$1399
THIS: Target Siegel 6 Drawer Dresser
$262
4. Bed
Canopy style beds are a stunning feature at the center of a master bedroom, giving you a feeling of royalty as you sleep!
THAT: Crate and Barrel Keane Queen Canopy Bed
$1,499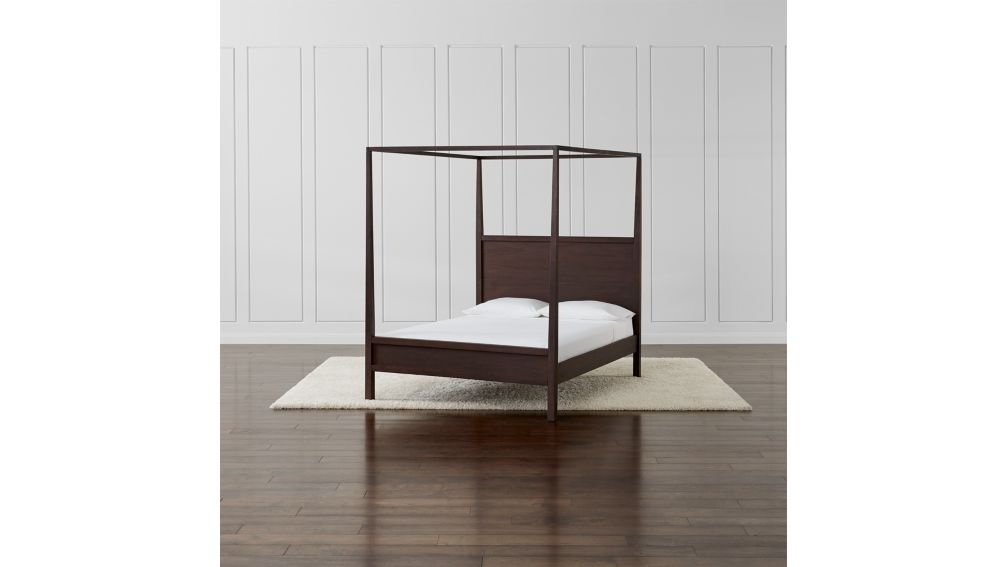 THIS: Wayfair, Willa Arlo Interiors Gilma Canopy Bed (Queen)
$243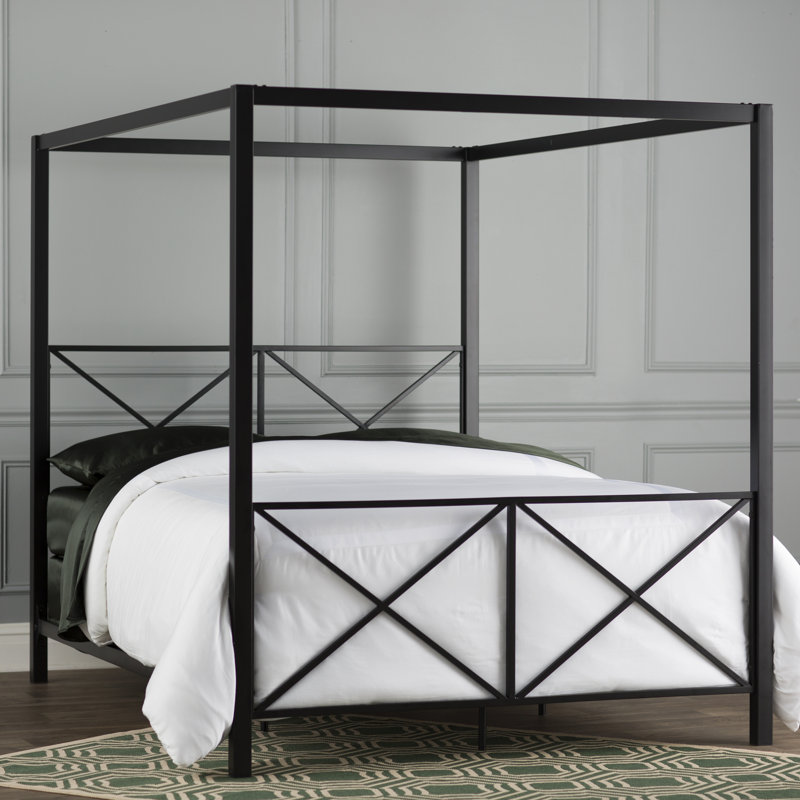 5. Coffee Table
A sleek, contemporary coffee table makes for a functional and elegant living room. Dress it with your morning coffee or your favorite books!
THAT: West Elm Box Frame Coffee Table
$299
THIS: IKEA, Fjallbo
$69