Moving into your new place? Have no furniture? Well, have no fear! I am here to tell you that you can furnish your entire bedroom for under $500, and a stylish, adult-sized bedroom at that.
Mattress: Zinus 12″ Memory Foam Tea Tree Mattress, QUEEN! $230
I actually use this mattress and it is truly well worth the money. It feels luxury for a fraction of the cost. It is also incredibly easy to set up, and you can sleep on it the same day. You can purchase it through Zinus, or Amazon. Depending on the season, one may be cheaper that the other. Right now, Amazon takes the cake with a wowing $50 off it's usual price, $280.
Bed Frame: Zinus Wooden Platform Bed, Queen $135
There are cheaper options out there, like doing a smartbase ($90), but I have found that spending the extra dough on a nice looking bed is worth it. For goodness sakes, it's the most important piece in the bedroom. There are many options out there under $150, including on my favorite site for beds, Wayfair.
Pro tip. When looking for a bed frame, search for platform beds because they do not require a box spring which will save you money.
Nightstand: Wayfair, Coles 1 Drawer Nightstand $28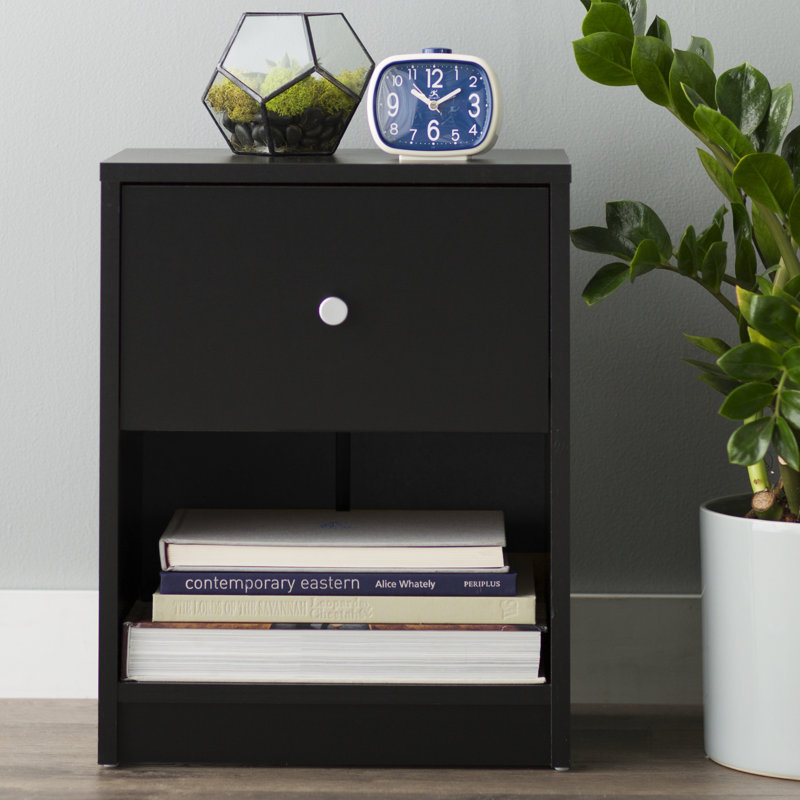 This is just one of many nightstands of Wayfair, but I find their furniture to be reliable, stylish and reasonably priced. Plus, they have impeccable customer service if you have an order issue.
A personal favorite of mine, Arstid has a chic metallic finish (silver or gold) and a super satisfying *click-click* noise as you pull the string to turn it on and off.
Dresser: Wayfair, Coles 3 Drawer Chest $64
A nice storage piece that also allows you to create structure in your bedroom floorplan. Plus, it matches the nightstand above.
Pro tip: replace the original knobs with new, personalized knobs!
And there you have it! A complete, Queen-sized, stylin' bedroom for under $500, $475 to be exact. Of course, these are all just my picks, and you can find even better deals at resale shops and garage sales, if you are willing to commit some time in searching. But if you need a bedroom now, these items are all ship-able, and most will be at your new place in 2 days!